Description
Price includes:
One anti-top roll training handle
One Mazurenko Equipment metal handle grip
——————-
TRAINING HANDLE ANTI-TOP ROLL – black
Specification:
Anatomic shape
Perfectly fitted to hands and fingers
Reliable manufacturing
Strong filling
Dimensions:
Thickness: universal
Width: 11 cm
Length: 14 cm
Technical data:
Manufacturing: plastic, 3D-printed
Storing:
Store in temperatures below 40℃
Perfect for training:
The training grip is made for all pull training positions and free weight trainings. Great for developing the wrist and back muscles which results in the strengthening the grip useful in every armwrestling technique.
Price includes:
One anti-top roll training handle without Mazurenko Equipment metal handle grip
——————-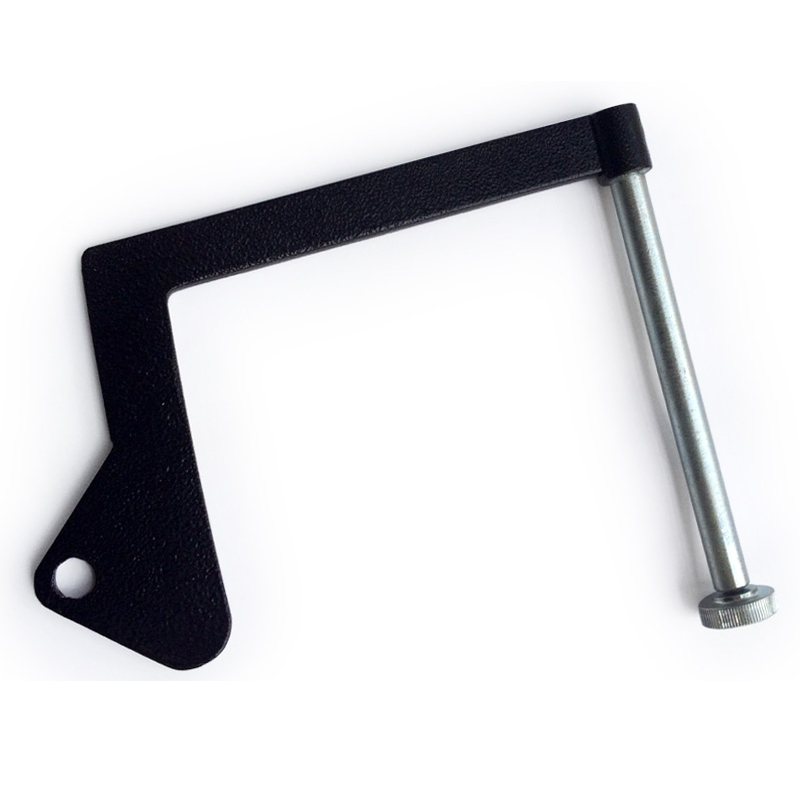 ARMWRESTLING HANDLE GRIP 
Dimensions:
The width of the handle: 17 cm
Length: 22 cm
Manufacture:
– painted steel (black)
– steel sleeve with a length of 14 cm
– threaded, signed MAZURENKO EQUIPMENT nut
Technical data:
Steel sleeve allows for attachment of conical, eccentric or roller handles.
After attaching conical, eccentric or roller handles, completely compatiblke with adjustable pulley.
Grip handle with an opening for snap hook.
The purchase price includes:
One handle with a signed nut